Estonian lace exhibition in France and Germany
Kristiina and Priit Halberg participated at the 4th Luxeuil lace festival in France with exhibition of Estonian traditional lace - bobbin, needle, knitted and crocheted lace.
Kristiina also took part at the workshop of Luxeuil needle lace.
On May 24 Kristiina and Priit opened Estonian lace exhibition in Schönsee, Germany. The exhibition is open until August 5 at Kaufhaus Köck.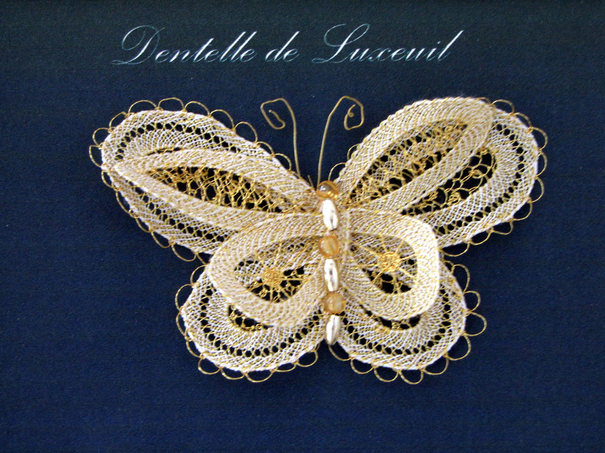 Luxeuil needle lace.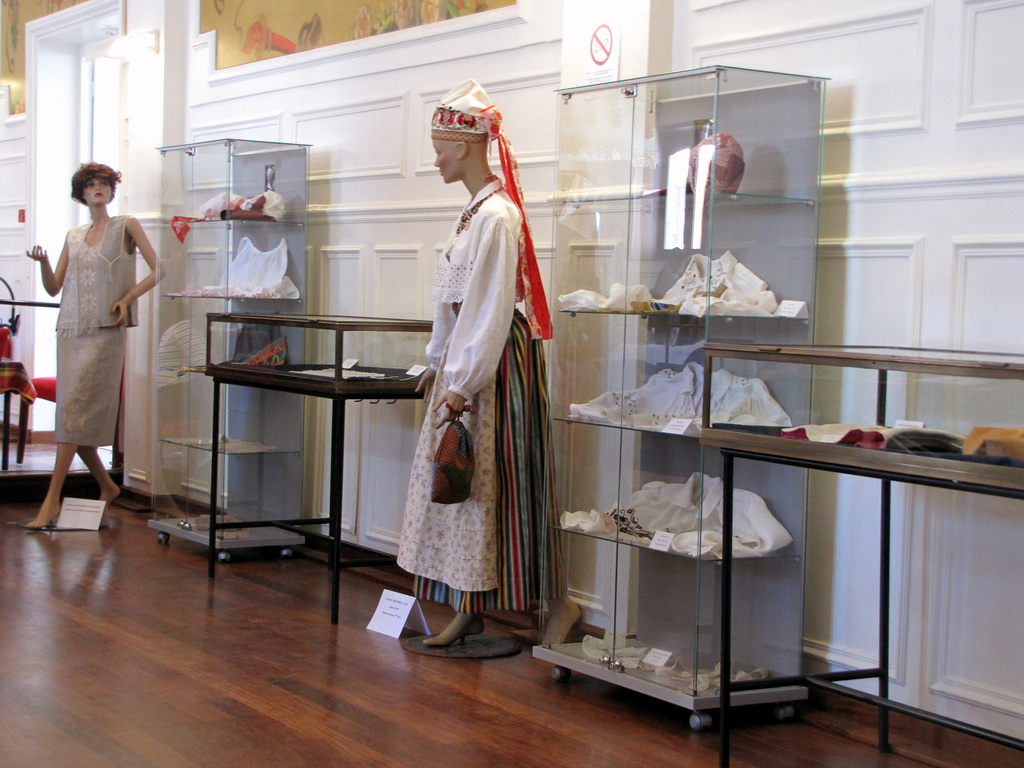 Estonian lace exhibition at Luxeuil lace festival.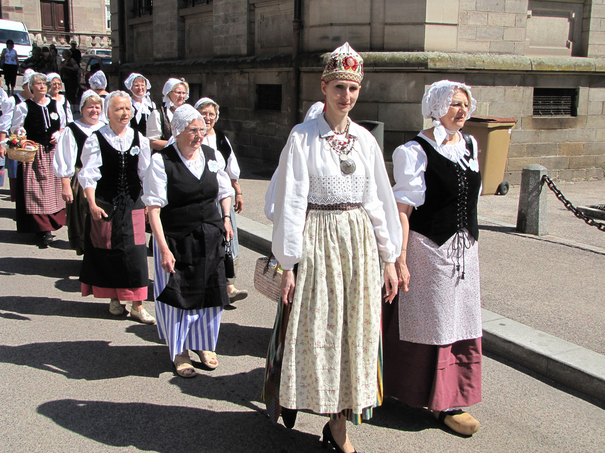 French and Estonian lace makers walk through the old town of Luxeuil.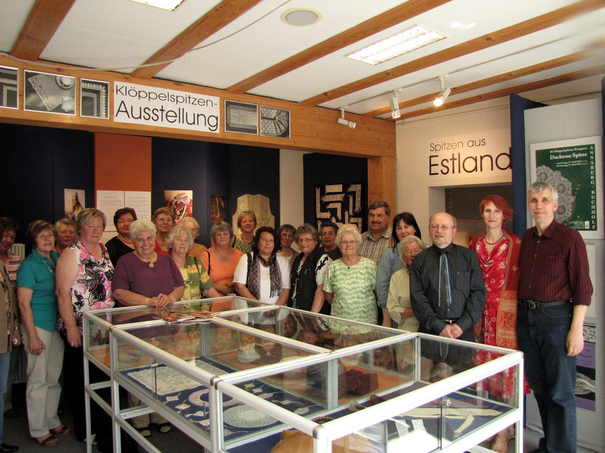 The opening of Estonian lace exhibtion in Schönsee, Germany